ROM HD
Airborne Power Line Inspection System
Multispectral 5-sensor gimbal with 4 axis precision stabilization. The ideal choice for the most efficient long-distance power line inspections with helicopter platforms.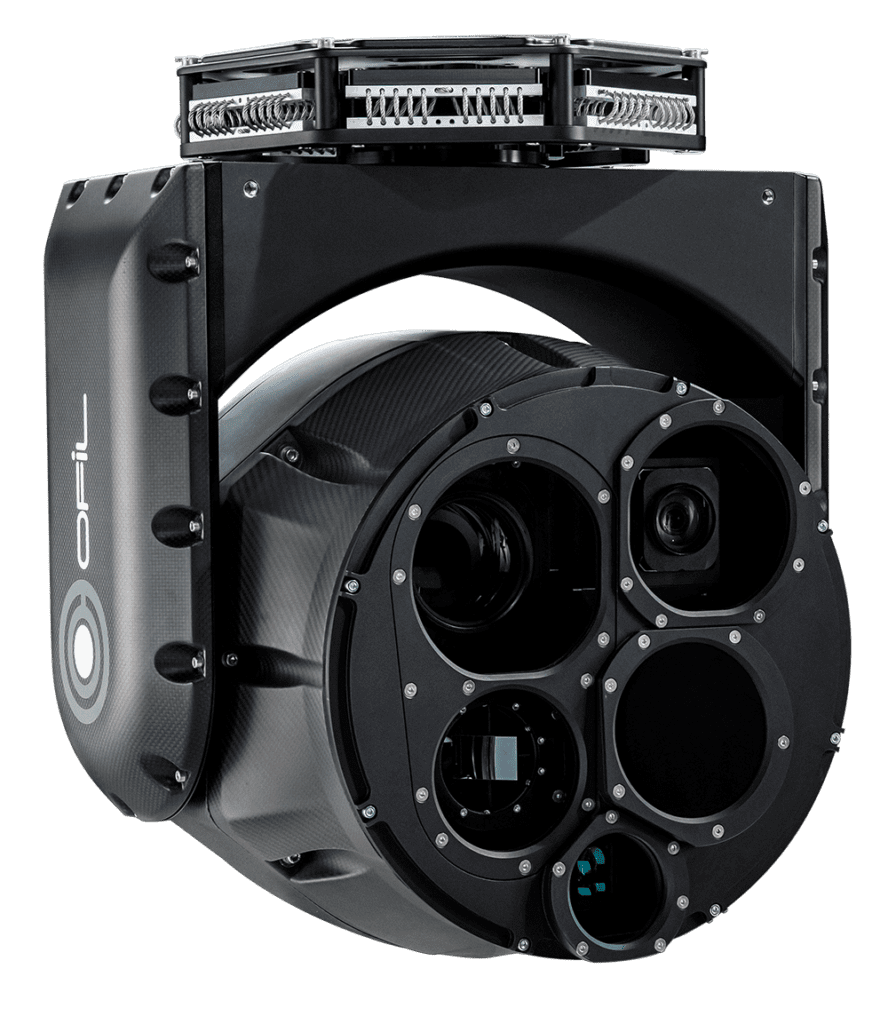 IR UV  EO HighResPhoto LRF
gyro-stabilized fiber optic IMUs
depending on configuration
The combination of a high bandwidth architecture, high-end stabilization performance plus deep integration of high-end sensors delivers uncompromising data quality and inspection efficiency.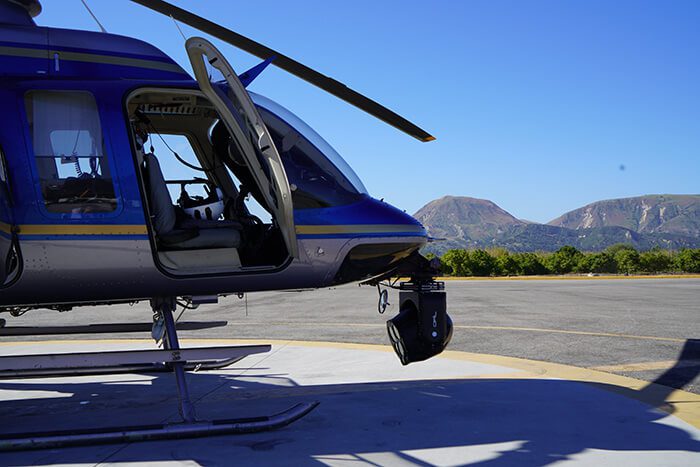 Fiberoptic inertial measurement units (IMUs) deliver superior turret stabilization granting highest measurement precision with ultra low noise and drift
The fiberoptic network architecture provides ultra high data bandwidth, allowing data to be recorded uncompressed, with minimal latency.
Only a single hybrid fiber cable is required between the gimbal and the helicopter, allowing for a fast and easy installation/start of operation, noise free high speed data transmission, free of electromagnetic interferences
Ease-of-use & Highest Sensor Integration
The highly intuative GCU "Graphical Control Unit" controls all aspects of the system. Various dials command the numerous sensor functions, that are deeply integrated into the system. A touch screen allows operators to customize screen layouts and functions to their preference.
Deep integration of sensor functions
Settings & Layouts fully customizable
Ability to save to individual user profiles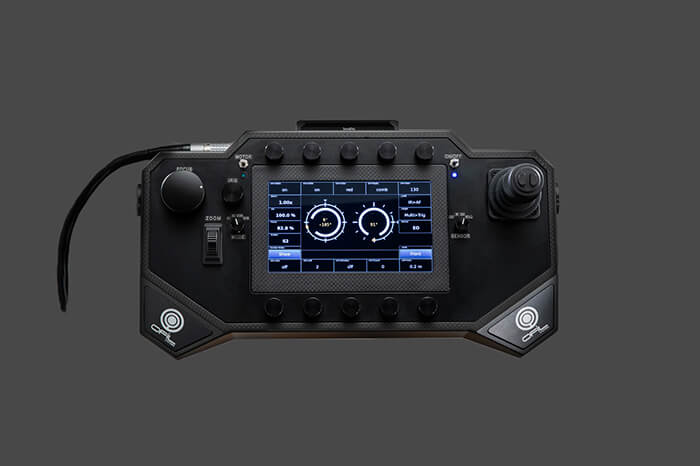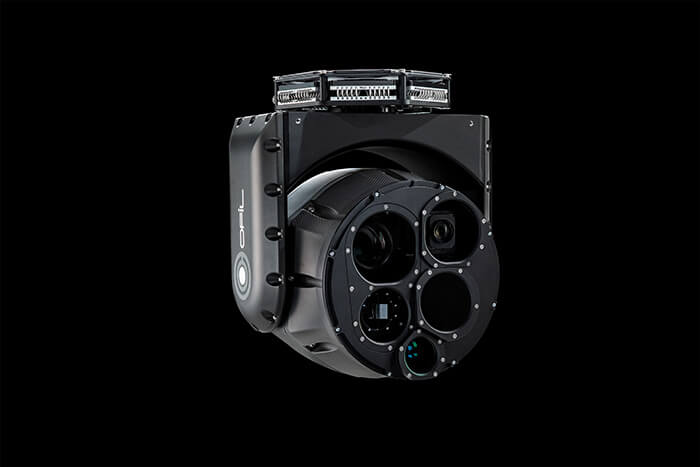 The 4 to 5 sensor payload usually consists of the following standard components and will be customized upon customer request:
HD Thermographic Infrared Camera
HD/4K Electro-Optical Video Camera
HD UV/Corona Camera made by OFIL
High Res. 61 MP (Full Frame) Photo Camera
Choice of 100/120MP Still sensors
LRF Laser Range Finder
Geo-referenced data (video & image data)
All video and image data is geo-referenced (GPS of platform and target) using the IMU/GPS/LRF. The Geo-lock function to automatically hold the target reference position in flight is available as an option.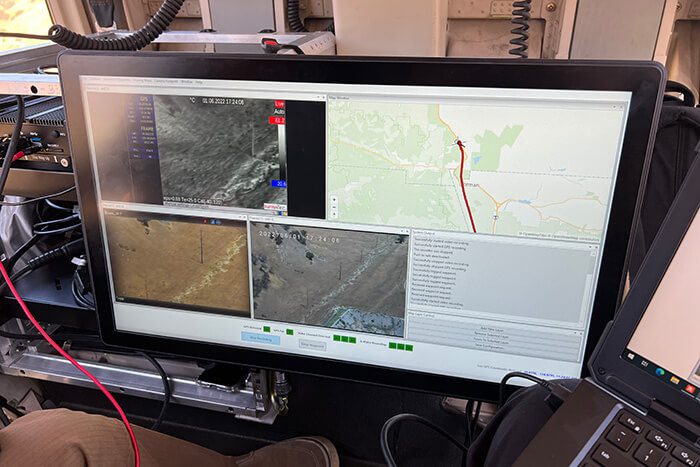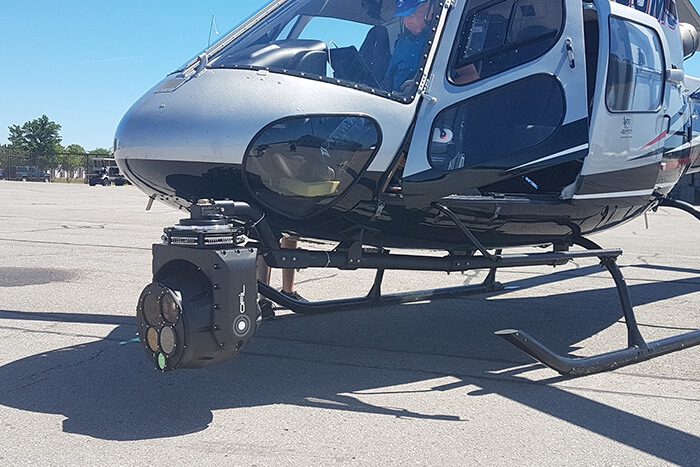 Helicopter mounts & racks
We advise you on the various options for helicopter mounting systems and tailored racks for individual working enviroments within the cockpit
We provide tailored training and installation support for deployment, and pride ourselves on exceptional and reactive customer service.
Furthermore we offer:
24 months of warranty (from date of delivery)
Free annual service during warranty period
OFIL global network with offices in USA, Europe & Asia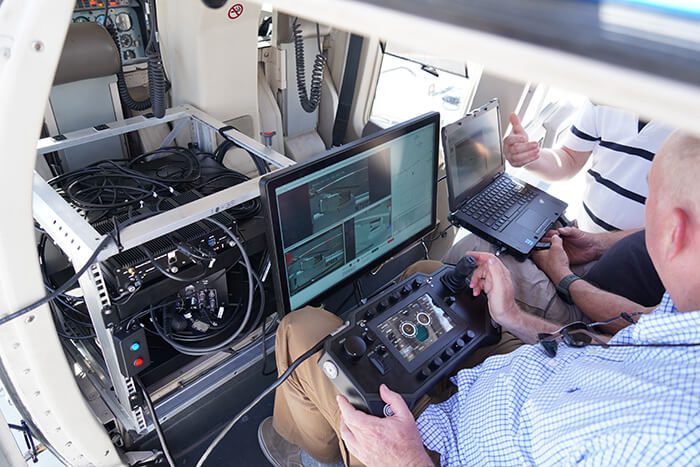 Technical Specifications ROM HD
High performance 4 axis gyro stabilization
Fiber optic IMU, ultra low noise and drift
Coverage: 360° azimuth, +20° to -180° elevation
Weight: aprox. 35kg/77lbs (depending on configuration)
Connections: single rugged hybrid fiberglas cable
HD INFRARED THERMOGRAPHIC CAMERA
Radiometric HD LWIR with fixed focal lens
FOV: 16°x12° (standard) or 8°x6°
Option for radiometric cooled IR with 7.5x optical zoom
OFIL DayCor® solar blind bi-spectral UV sensor
High Sensitivity HD UV Imager & visible overlay
6x optical zoom
HD/4K ElectroOptical EO VIDEO CAMERA
High Sensitivity Color CMOS imager in HD (standard) or 4K
30x optical zoom
61MP Sony A7RIV (standard) with zoom lens
Fast F2.8 zoom lens 70-200mm (standard) or 140-400mm F5.6 (option)
Options for up to 100MP (FUJI/Canon) or 120MP (Phase ONE)
Multi-target detection, 5km range, 0.1m spatial resolution
Multispectral Inspection
of Power Lines
IR (HD), UV (HD) and Optical (4K/HD) video channels are recorded in uncompressed full resolutions, including the Geo-reference (GPS of target and aircraft). Faults can either be marked with a single press of a button, or triggered/detected through advanced intelligent functions; with the Geo-referenced 61-120 MP resolution images and radiometric IR data automatically recorded for each fault.
Questions, enquiries and partnership opportunities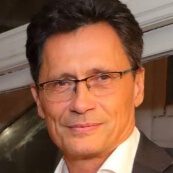 Global Head of Business Development